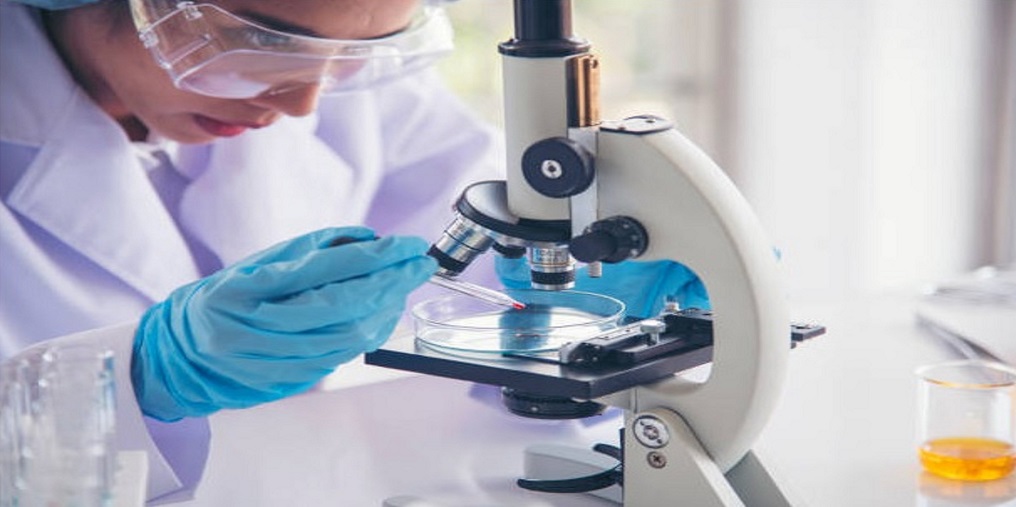 Utilizing used laboratory equipment for scientific study and development has become increasingly common in recent years. In order to help researchers and scientists accomplish their study goals while staying under budget, HiTechTrader stocks a wide variety of secondhand laboratory equipment.
One cannot overstate the importance of secondhand laboratory equipment for research and innovation. This blog will discuss the importance of pre-owned laboratory equipment for innovation and research in science.
We will discuss how purchasing old equipment may save money, provide more convenient access to various tools, and improve environmental friendliness, material quality, and turnaround time. In addition, we'll have a more in-depth look at standard laboratory instruments including analytical balances, centrifuges, and microscopes.
Lastly, we'll offer advice on purchasing secondhand equipment, including topics like seller research, compatibility, warranty, and inspection.
Savings Made
The financial benefits you may gain are only one of the many advantages of our used laboratory equipment. New laboratory equipment is expensive, especially for smaller research laboratories or start-ups.
Our secondhand lab equipment is a cost-effective option for getting the tools you need without breaking the bank. It frees up funds that may be used for things like expanding research teams or supporting new initiatives.
Increased Access to Equipment
Used lab equipment like ours provides researchers and scientists with access to tools they would not have had the budget for otherwise. The most cutting-edge technology might be out of reach financially for young research facilities.
These laboratories may still purchase the secondhand equipment they require to do their research and advance in their respective fields by shopping with us here at HiTechTrader.
Sustainability
Used lab equipment is something we offer because we care about the environment. It helps cut down on landfill waste by not having to throw away perfectly usable lab equipment every time something new comes along.
Our efforts to create a sustainable research environment are supported by this strategy since it promotes the economical and efficient utilization of available means.
Quality Equipment
Our used laboratory equipment offers the same high quality and dependability as brand-new machines, despite the fact that it has already been used.
Every piece of secondhand technology we sell has been put through rigorous testing and inspection to guarantee its operability. We also provide warranty and maintenance services to keep your equipment in top shape.
Quick Availability
Depending on the situation, it might take a long time to acquire new laboratory equipment because of things like production lead periods.
On our website, however, pre-owned laboratory equipment is often easily accessible for purchase. The ability to swiftly get necessary equipment is crucial in the dynamic context of modern research.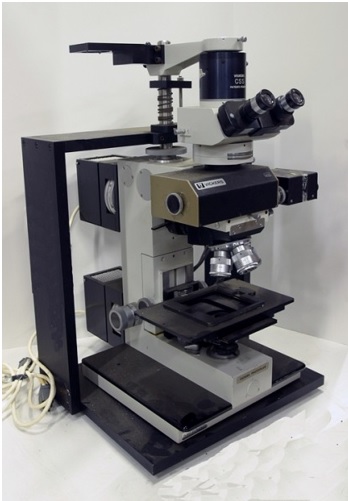 Equipment Used Frequently in Laboratories
It is important to showcase some of the equipment that researchers and scientists may obtain pre-owned from our website in order to better grasp the function that used laboratory equipment plays in research and innovation.
Analytical Balances
In order to accurately measure extremely minute quantities of substances, analytical balances are a standard fixture in modern scientific laboratories.
Pre-owned analytical balances are a good option because they are far less expensive than brand-new ones. Researchers may save money without sacrificing precision by shopping for secondhand analytical balances on HiTechTrader.
Centrifuges
Blood and bacteria are two examples of substances that may be separated from other compounds using a centrifuge.
Pre-owned centrifuges can offer the same degree of functionality as new equipment at a reduced price and are readily accessible on our website. Using refurbished centrifuges allows scientists and researchers to keep doing their investigations while keeping costs down.
Microscopes
In order to study microscopic animals, cells, and other tiny structures, microscopes play an essential role in the scientific method. Yet, new microscopes may be pricey, especially for fledgling research facilities.
HiTechTrader's selection of pre-owned / used microscopes can provide a cost-effective alternative for scientists who want to carry out their investigations without sacrificing instrumentation quality.
Tips for Purchasing Used Laboratory Equipment
Our used lab equipment is the cost-effective option for facilities, freeing up funds that may be put to use in other fields of study. This boosts the scientific community's ability to pursue new avenues of inquiry and spurs innovation.
It also ensures that resources are utilized efficiently and effectively by increasing people's access to necessary equipment and fostering long-term viability. Researchers and scientists all around the world are realizing the revolutionary potential of used lab equipment.
However, it's important to take a few things into account when buying used equipment.
Make sure that you don't actually require any newer features that could be present on new models but lacking on older ones. This will differ between each piece of equipment.
Second, make sure you check into the equipment's warranty and after-sales support. This will allow for speedy and effective resolution of any problems that may emerge.
The used gear must also be compatible with the current lab setup. This will guarantee the equipment is readily adaptable to the laboratory setting, cutting down on disruptions and maximizing productivity.
It is also important to research the dependability and trustworthiness of the seller to guarantee that the equipment you buy will serve you well.
Since 1982, HiTechTrader has been selling pre-owned / refurbished laboratory and scientific equipment to consumers as an affordable alternative to the high cost of new scientific and pilot plant equipment.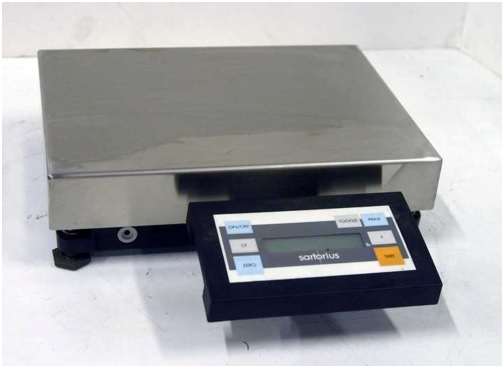 Buy Used Laboratory Equipment at HiTechTrader
Buying used and refurbished laboratory equipment online is a smart way to save money and get reliable equipment. HiTechTrader is the leading source for quality used laboratory equipment.
We offer a wide selection of lab equipment from top brands like Thermo Fisher Scientific, Agilent Technologies, and more. Our products are inspected and certified to ensure they meet the highest quality standards.
Plus, our prices are highly competitive and our customer service is second to none. With HiTechTrader, you can buy used lab equipment with confidence knowing you're getting the best value for your money. Shop today and start saving!